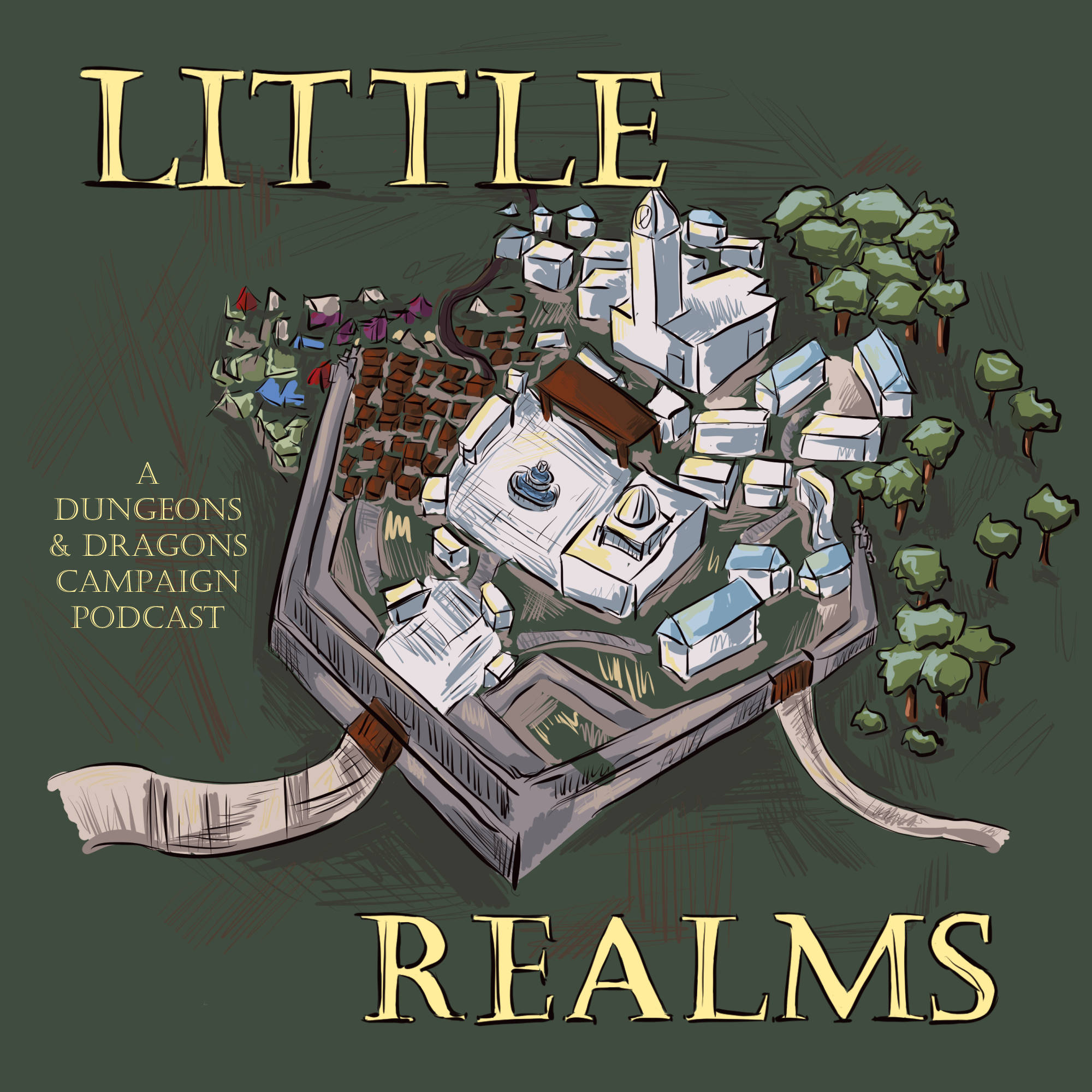 While investigating the case files, Vim & Jorell witness Jimmel being called into Rowan's office. The dynamic duo must put their murder mystery sleuthing on hold to suss out Rowan's intentions. 
Meanwhile, Cyrus and Ardyn conduct their own investigating at the Coriander's Kiss, where Cyrus intends to interrogate Nikita, the establishment owner and significant other of Claire (the elf our heroes helped arrest). Cyrus has a plan to get the answers they seek, but Ardyn will have to play along. 
Follow Little Realms on Twitter at @PodRealms, and at www.littlerealms.com.
Royalty Free Music and sound effects come from tabletopaudio.com, freesounds.org and Kevin MacLeod, creator of (incompetech.com). Licensed under Creative Commons: By Attribution License 3.0.